Exceptional Physician Award Winner - March 2022 
Zarin Noor, MD
Associate Professor of Clinical Pediatrics
Department of Pediatrics
Co-Director of Pediatrics
UCSF Health and Human Rights Initiative
---
UCSF Rosenman Institute: The Health Technology Podcast - March 2022
Suzanne Barakat, MD: Documents of Unfathomable Trauma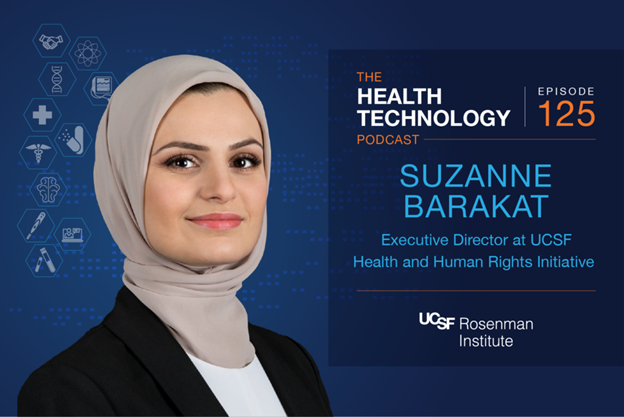 ---
KCBS Radio: As Prescribed - March 2022 
Dr. Coleen Kivlahan - As Prescribed: 'Gigantic' Ukrainian conflict migration could hit at least 4 million in the coming weeks | Video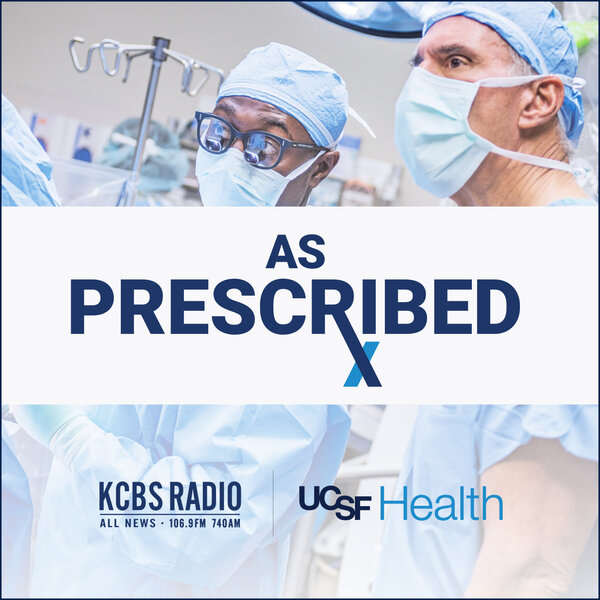 ---
The Body Tells the Story: A student-run clinic offering forensic medical evaluations helps asylum-seekers escape extreme violence and persecution.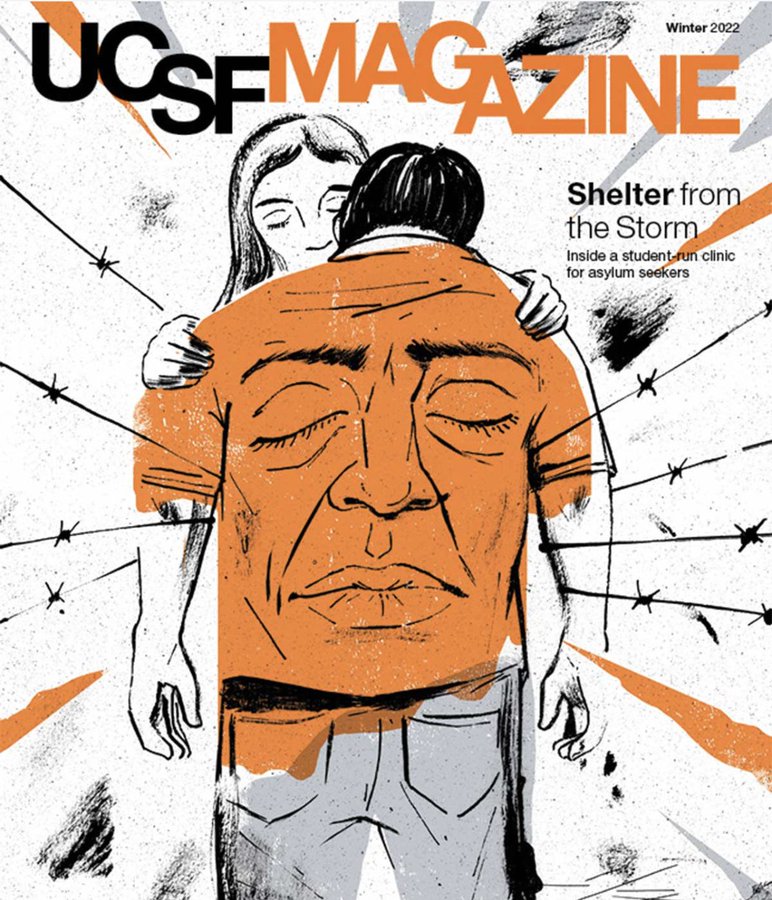 ---
SF District 7 Supervisor, Myrna Melgar visits ZSFG Hospital
Tour led by (L to R) Dr. Suzanne Barakat, Dr. Susan Ehrlich, and Dr. Sue Carlisle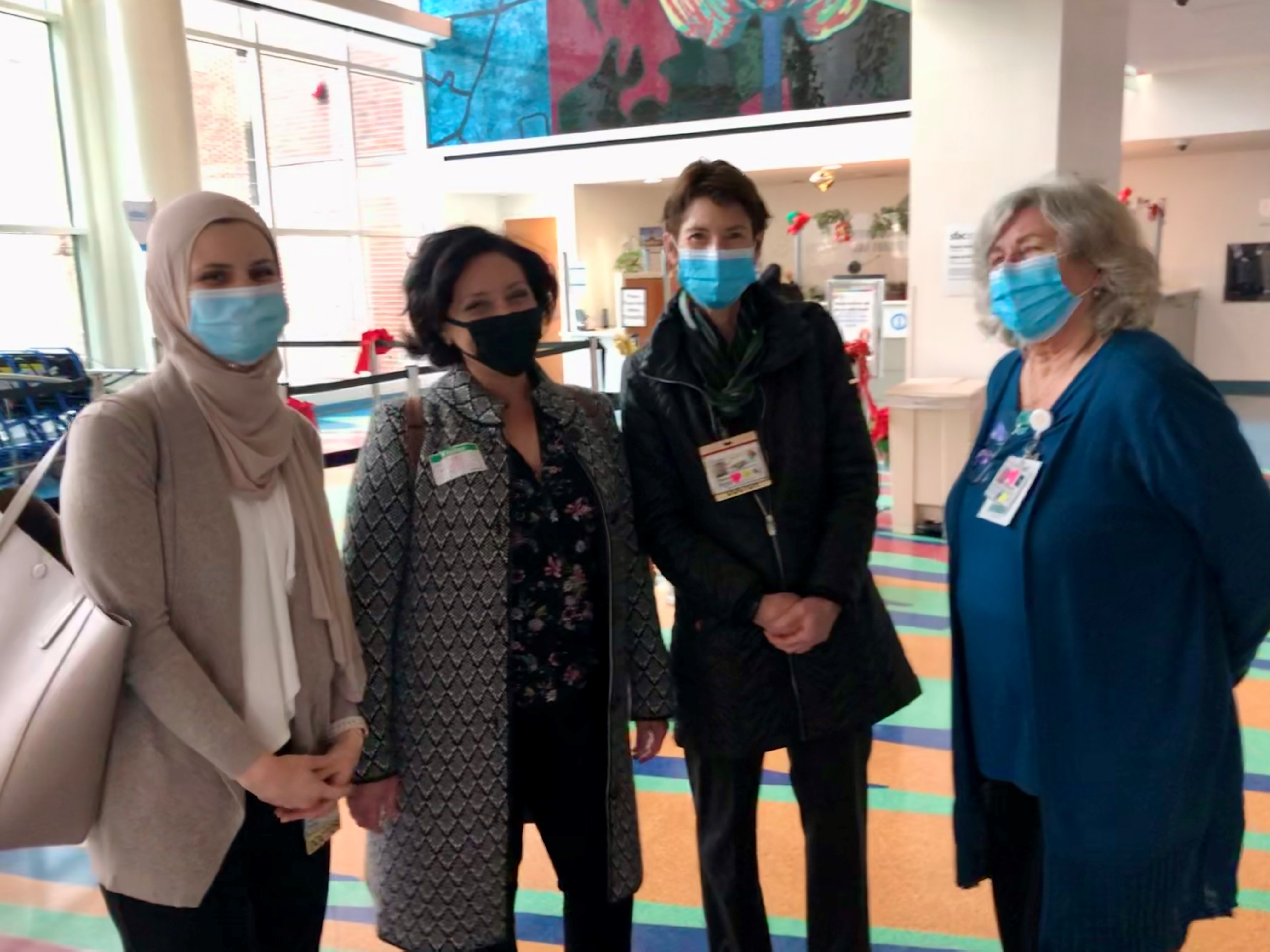 ---
Exponent Philanthropy - November 2021
How Lean Funders Can Support Refugees and Displaced People by Dr. Suzanne Barakat 

---
San Francisco Chronicle - October 2021
S.F. rally slams Biden's response to Haiti: 'Shame on you' by Deepa Fernandes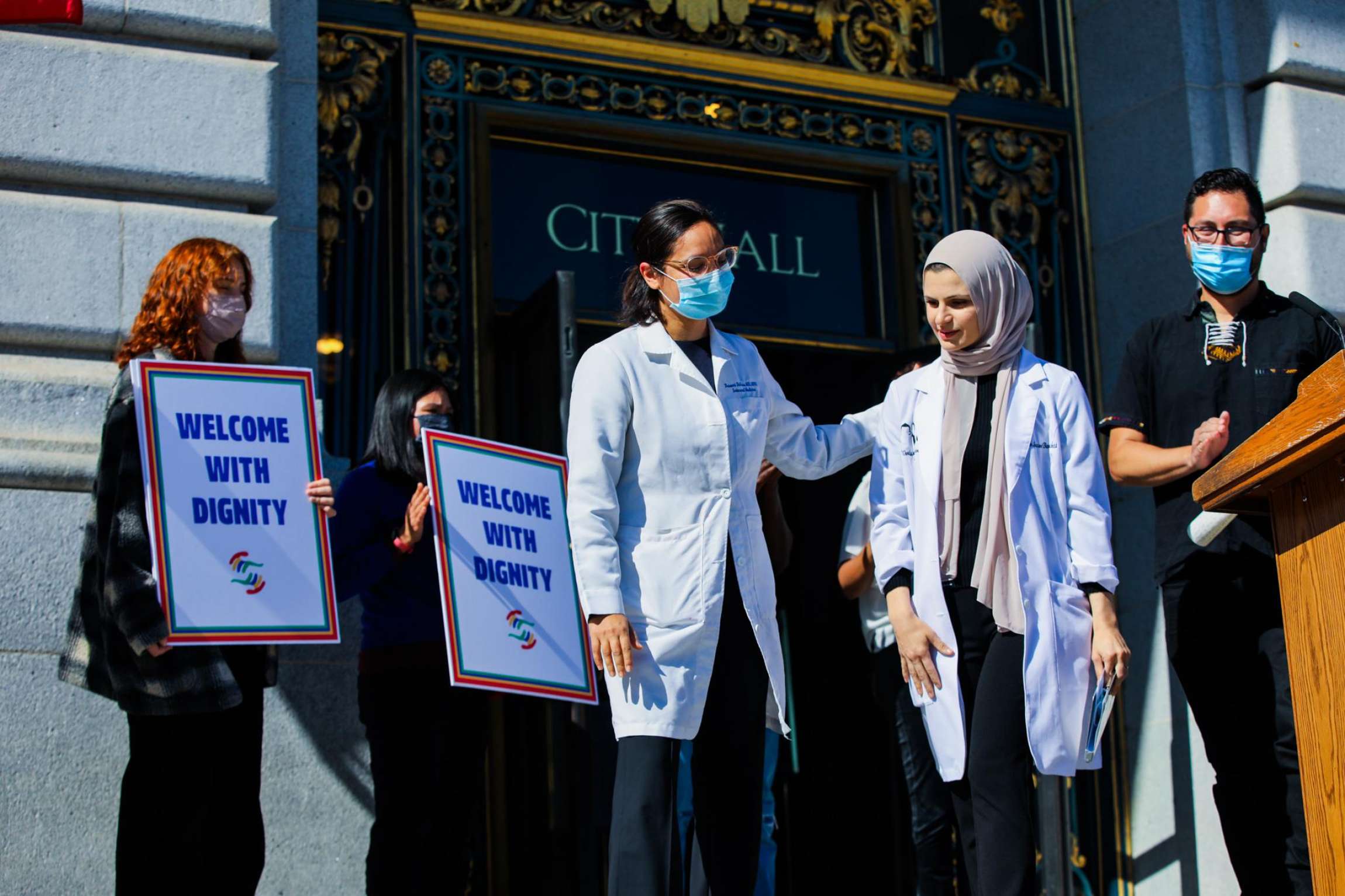 (From left to right): Triveni DeFries, a physician at San Francisco General and director of education and training at UCSF Health and Human Rights Initiative; Dr. Suzanne Barakat; and Dr. J. Raul Gutierrez spoke out against the so-called public health justifications for Title 42, which has allowed the Biden administration to summarily expel Haitian asylum seekers from the U.S.
Yalonda M. James/The Chronicle
---
Center for Gender and Refugee Studies - October 2021
Immigrant Advocates Rally in San Francisco to End Expulsions to Haiti and Defend Black Migrants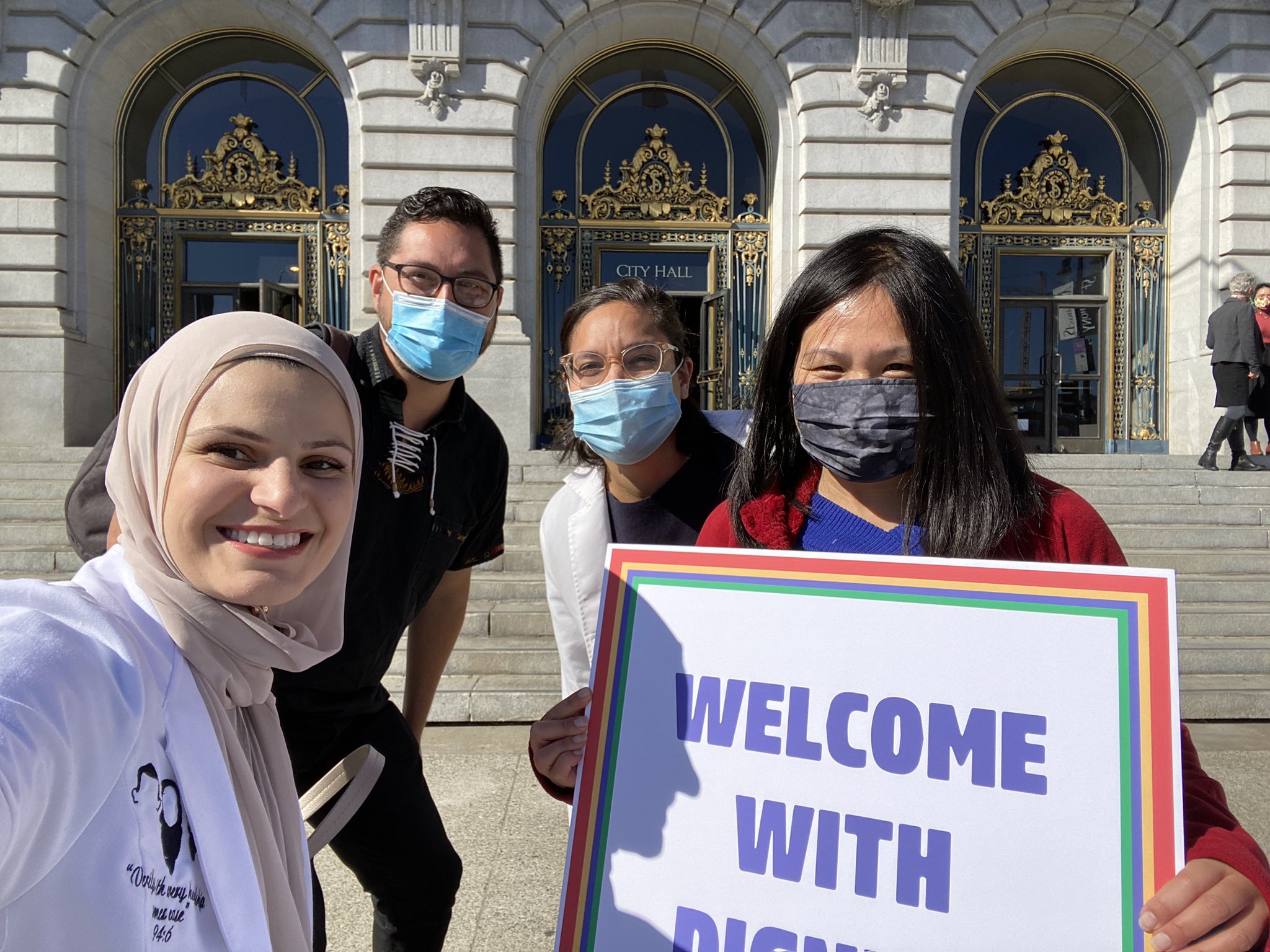 ---
UCSF Medical Student News - October 2021
Student-Run Initiative Helps Trauma Survivors Get Asylum by Rebecca Wolfson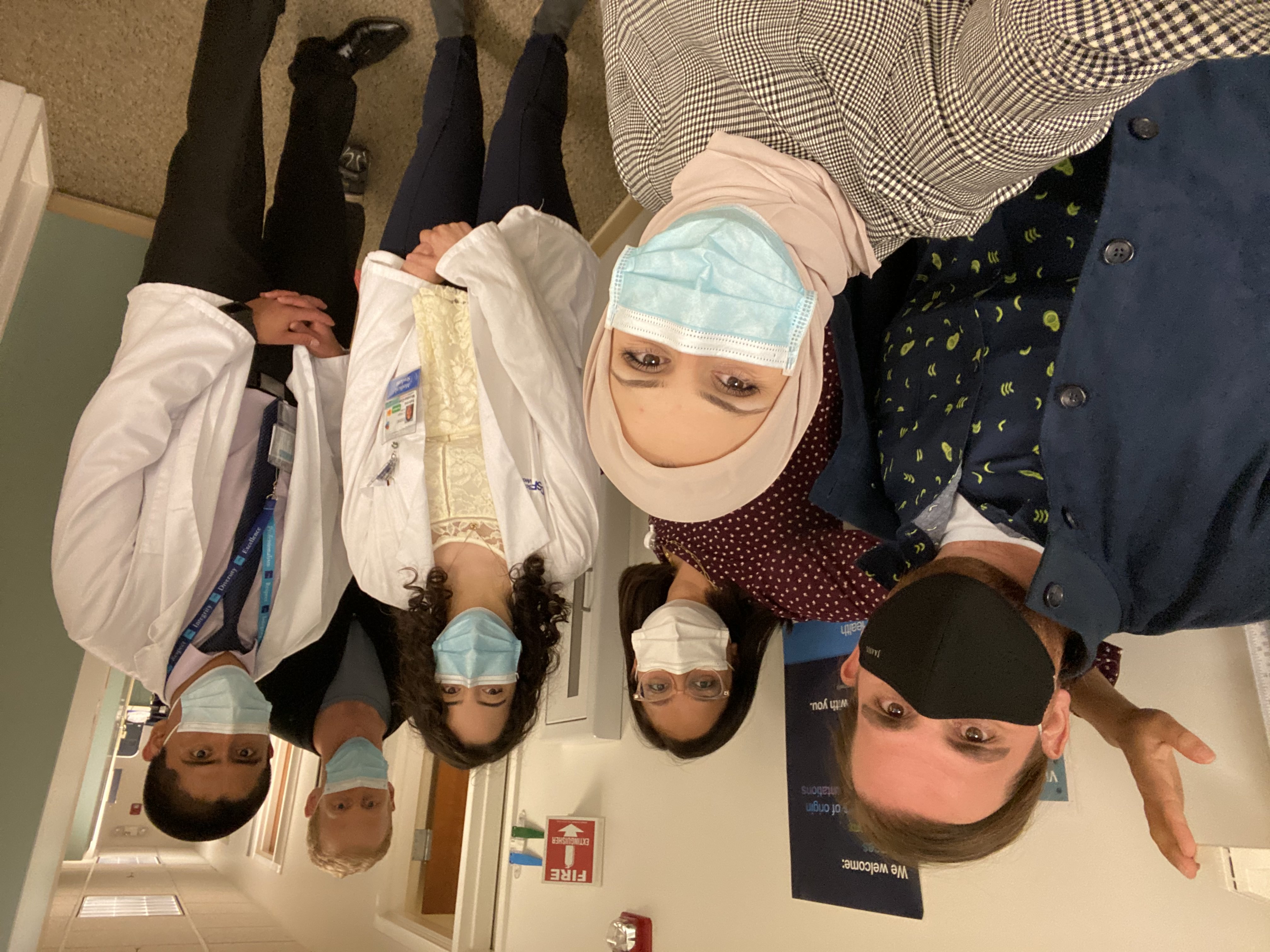 ---
San Francisco General Hospital Foundation - September 2021
UCSF Health and Human Rights Initiative is a 2021 Hearts Grantee receiving $30,000 over a 2-year period.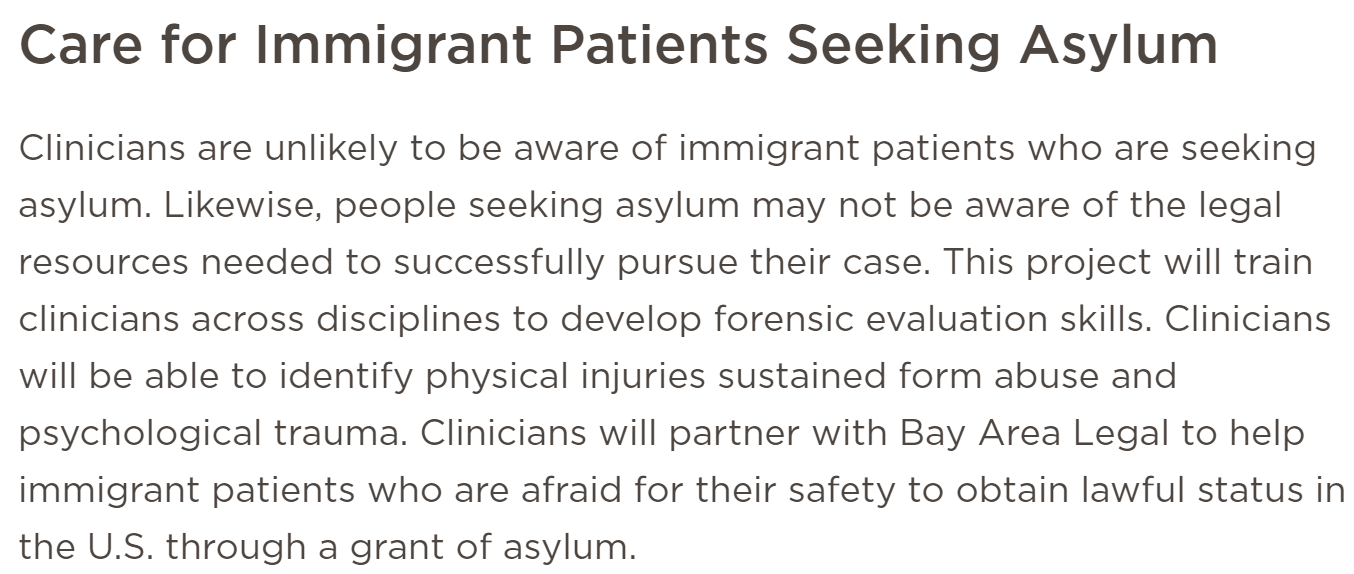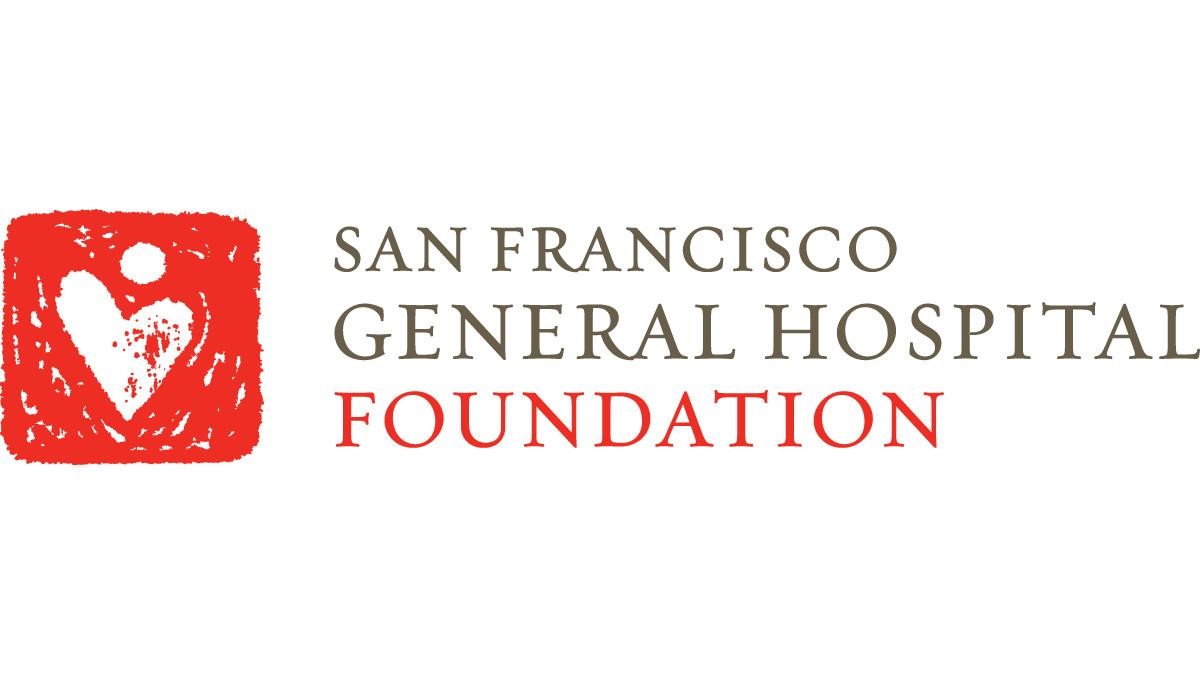 ---
The Hill - September 20, 2021
Why is the Biden administration turning its back on asylum seekers? by Dr. Coleen Kivlahan, Chair of UCSF Health & Human Rights Initiative and Kate Jastram, Director of Policy and Advocacy at UC Hastings Center for Gender & Refugee Studies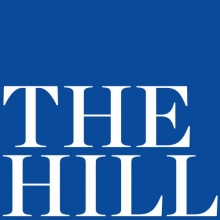 ---
Passage, from Kabul to the Bay​ - September 16, 2021
UCSF's HHRI and IGHS put together a webinar in response to the crisis in Afghanistan:
What is happening in Afghanistan? Where are fleeing Afghans going? What are they experiencing, and what do they need? A live UCSF and Community Panel on the crisis in Afghanistan and the UCSF response. 
The Bay Area is home to one of the largest communities of Afghans in the US. With the current events unfolding in Afghanistan, the Bay Area is preparing to receive a large influx of Afghans, many of whom have suffered deep traumas. While many are entering the US on a Special Immigrant Visa (SIV), others will require legal assistance to obtain legal status. 
---
UCSF HHRI Partnership with UC Hastings CGRS - June 2021
HHRI entered into a partnership with UC Hastings CGRS. They are known nationally in the legal world as top litigators and experts on asylum law.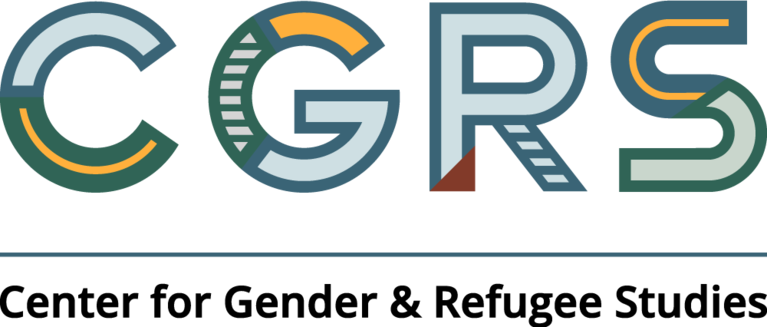 ---
UCSF COE for Immigrant Child Health & Wellbeing and UCSF Health and Human Rights Initiative - June 2021
The Center of Excellence for Immigrant Child Health & Wellbeing at UCSF Benioff Children's Hospitals, in partnership with UCSF Health and Human Rights Initiative's Human Rights Collaborative, is inaugurating an Oakland-based Pediatric Asylum Clinic in July. The clinic will provide free-of-charge medical and psychological exams to children and youth with an existing asylum case. Any questions? Email [email protected]. 
For more information, check out our flyer: HERE
Referrals can be submitted: HERE
---
University of California Global Health Institute (UCGHI): Incubator Awards - May 2021
Global Health and Human Rights  - (Potential Center of Expertise)
UCSF's Health and Human Rights Initiative strives to develop a UC-wide center of expertise (COE) for global health and human rights. Leveraging decades of expertise in healthcare, forensic asylum evaluations, mental health, immigration policy, and research, the COE aims to 1) build a pipeline of master clinicians trained to perform medical and psychological forensic evaluations of human rights violations in adults and children, 2) contribute to the limited body of research on this demographic, and 3) use such research to inform policy and advocacy efforts that are intended to improve the lives of migrating populations.
T​he Health and Human Rights Initiative Leadership Team: Coleen Kivlahan, MD, MSPH, Jess Ghannam, PhD, Suzanne Barakat, MD, J. Raul Gutierrez, MD, Cristina Biasetto, LCSW, William Martinez, PhD, Triveni DeFries, MD, MPH, Zarin Noor, MD, MPH, Stephanie Romero, MPA
---
HHRI trained over 60 clinicians to do asylum evaluations - May 2021
In May 2021, Dr. Triveni Defries from the Health and Human Rights Initiative: Human Rights Collaborative held an orientation for over 60 clinicians with a committment to do 3 asylum evaluations per year for our clinic. This will give us a chance to expand capacity, maintain sustainability and complete more evaulations for those in need. 
---
HHRI's training proposal was accepted into a contract with the Department of Health and Human Services - April 2021
Department of Health and Human Services released a press statement about the Long Beach emergency intake site for which UC secured the bid to provide care. UCSF HHRI's proposal was accepted in the contract, and we subsequently led, created, filmed and distributed the training modules to all UC clinical volunteers. We are looking to expand this training nationally.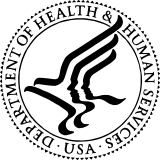 ---
HHRI's Human Rights Collaborative was recognized for exceptional volunteerism and university service - April 12, 2021
We are so beyond proud of our team!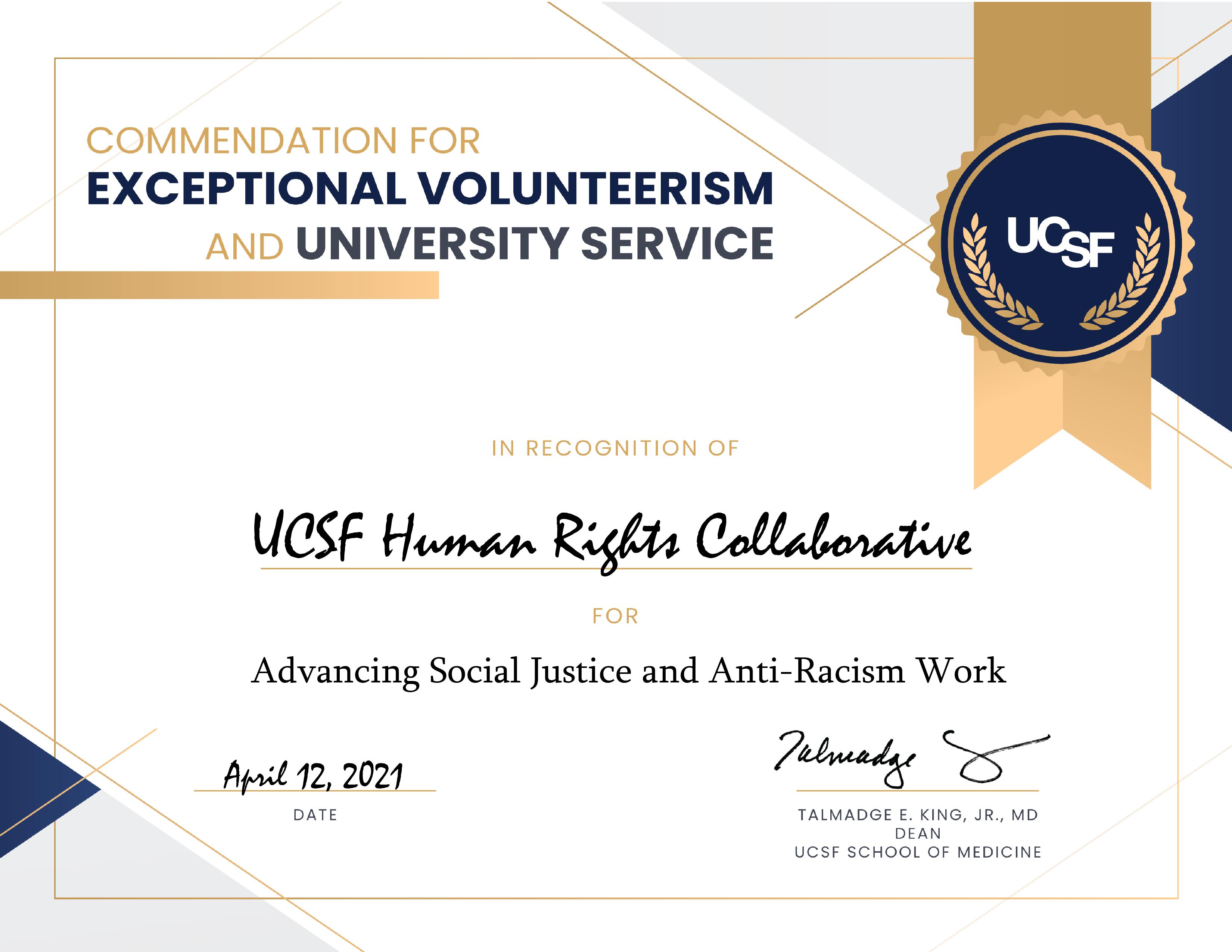 ---
Human Rights First - April 2021
Protection Postponed: Asylum Office Backlogs Cause Suffering, Separate Families, and Undermine Integration

---
Huffpost - April 9, 2021
More Than 300,000 Asylum-Seekers Are Trapped In Legal Limbo by Rowaida Abdelaziz
---
Her Story - January 19, 2021
Ep 18: Building 'Socially Just' Systems of Care with Coleen Kivlahan, M.D., MSPH
---
ABC7 - October 29, 2020
US treatment of migrant children at border amounts to torture as defined by UN, doctors say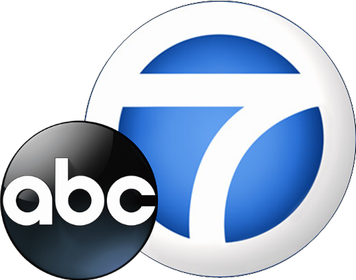 ---
San Francisco Chronicle - October 28, 2020
Doctors: Federal family separation policy amounts to 'torture' by Megan Cassidy

---
KQED - October 27, 2020
US Treatment of Migrant Children Falls Under UN Definition of 'Torture,' Doctors Say by Michelle Wiley